Hey beauties, it's that time of the year where us females go a bit crazy because we don't know what colour to paint our nails! Can we still get away with bright colours or is it time to dim it down?
It would be so much easier if we had more fingers…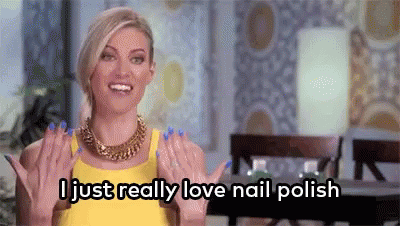 Well that's where I come in, it's the final day of October and Autumn is upon us. This is the perfect time to go for darker, deeper and maybe even a little bit metallic.
I've listed for you all 'My go to colours for Fall' and the hottest products right now:-
If I had to pick a favourite from the above it would definitely be the Warm Brown, for Fall that is a colour you cannot beat; if you do it right! You can also get away with wearing blacks and nudes, the best thing about these colours is that you can wear them throughout the whole year! They go with every outfit and all types of weather.
I hope that helps all my ladies out there struggling for nail colour inspiration, check out a few ideas below to get you going…
What is your favourite fall colour?