Hey guys, happy Wednesday half way through the week!
As most of you will know a lot has been happening in the UK, a lot of bad…For those of you that don't know there have been two terrorist attacks within the space of two weeks. Now this may sound weird to some but happier days are definitely due to come. I say this because whenever there's bad, something good also follows and sometimes vice versa. That's not to say what happened isn't devastating because it'll get better, but what I'm trying to say is that it will get better.
Usually when something terrible happens in the world I don't take notice until it starts getting closer to home e.g. in the UK, in my area, local…It sounds bad but it's true. Strangely this time, I've actually taken notice and decided to do something.
I recently got a new job, better pay, local and for a huge company but guess what, I hated it. I disliked some of the people, after one month I still hadn't been trained, everyone was rude, I had to start earlier than my contracted hours and leave later for no extra money!!
The reason I'm telling you that is because I quit.
Watching the news this Saturday of the 2nd attack made me really think, "would I say I've lived a fulfilled life if I were to go right now?" The answer was a very clear NO. With that I really sat talking with my family and friends establishing the fact that I've barely done what I've wanted at my age, I'm not doing anything I love and it's actually quite sad to realise. So I quit.
I'm not mad don't worry, I had another job to fall back on. One I'm used to, love the people and the atmosphere! Now that was my first step, I have many more to take and a lot more to complete in my life, this year/next few months. But I wanted to let you all know that life really is too short to be doing something you hate, maybe your love is for money so you put up with other things like co-workers, long hours, etc. More for you if you can do that. Me, I can't. I love money but I like to be happy as well, so with knowing all my weaknesses e.g. procrastinating, laziness, fear…I've decided to put them all aside so I can start doing what I love.
Now, I think everyone deserves to do what they love. If you do, that is beyond amazing! Keep going and never look back!! For those of you that don't, start. Start implementing and making changes to the parts of your life that you can to get to where you really want to be.
On that note…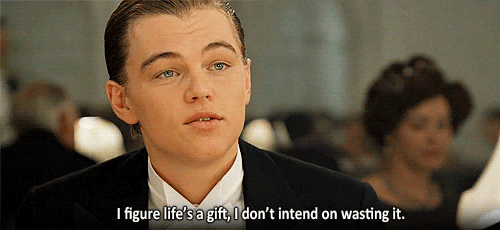 Please like, comment and share! Love ya xx